EL FAMOSO 1380 is a building with 26 apartments located in Av. Hidalgo, Guadalajara, Jalisco. It is an arquitectural project based on the imagination, music, dreams, culture and the original and unique lifestyle.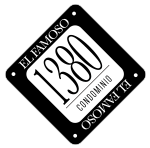 WHAT DID WE ACHIEVE TOGETHER?
¡New challenges! With the correct actions we got more than 500 qualified leads, we created social media profiles with unique content and we had a digital community with more than 3000 fans as a result. Besides we had 28% of conversions in our landing page, turning EL FAMOSO 1380 in a great option to live.